Small Business Saturday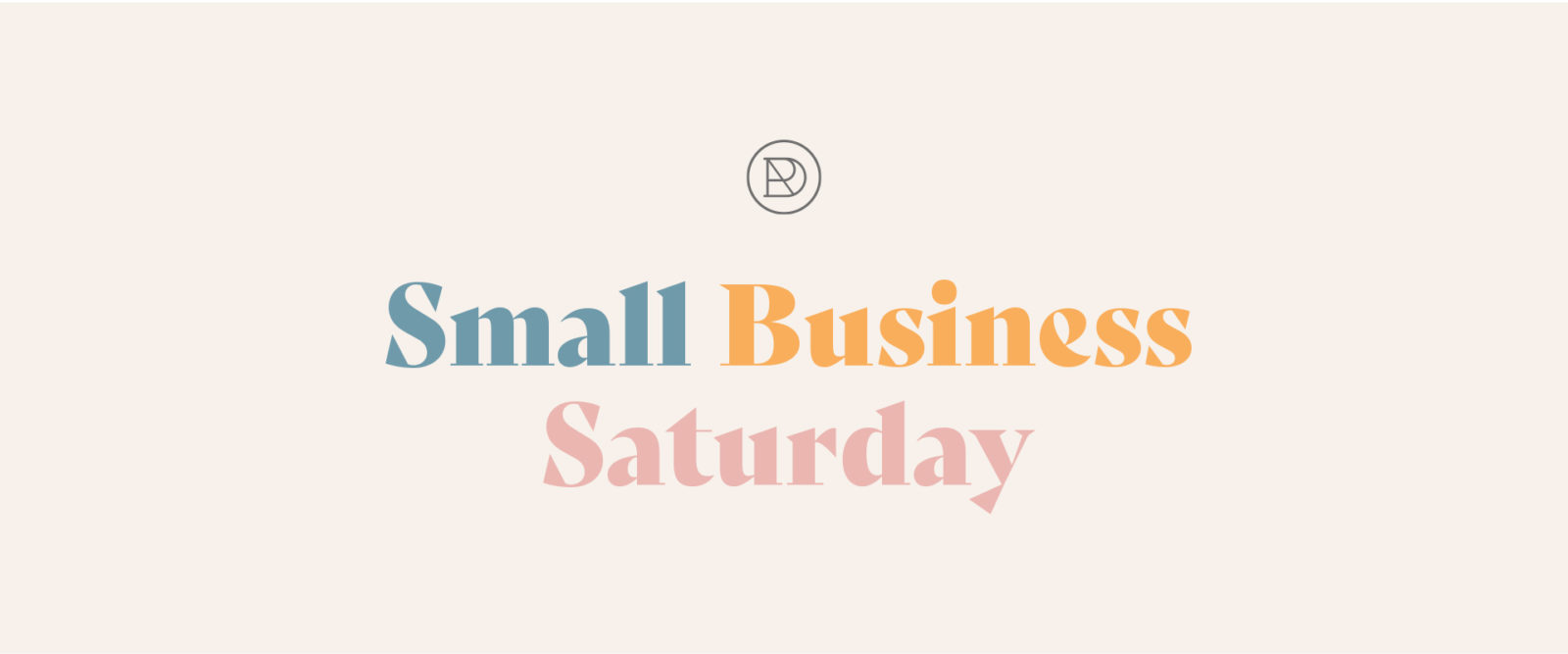 SHOP LOCAL GIFT GUIDE 2020
Here at RAD we understand that Christmas 2020 is going to be different in a lot of ways and one change we hope that will stick is shopping locally. Local businesses need our support now more than ever, without them our towns and villages would lose their identity. While it may be easy to overlook small businesses within the madness of Christmas shopping, we hope to inspire you to consider the remarkable things they have to offer this Christmas…
Local Gift Vouchers 
Got a loved one who adores being pampered? Or even just a coffee lover who can't go without their fix? Gift vouchers are one of the easiest gift ideas, yet they can be the most thoughtful.
Here is a list of the types of small businesses who you may never have considered purchasing a gift voucher from this Christmas:
Your local hairdresser/beautician – help your loved ones beat those January blues by gifting them a pamper session to look forward to!
Your local butchers – Treat a family member to a tasty home meal on you!
Your local garden centre – Who knows what amazing gems your recipient will find!
Local restaurants/bars – Hopefully 2021 will bring a lot of nights out, help them get the ball rolling – RAD venues are always a good place to start 😏!
Local travel agents/Activity companies – Something they've always wanted to tick off the bucket list?
Cocoa Bean Company & Dalscone Farm
Although we may be limited in terms of fun days out right now, these amazing local businesses have products on offer to bring the fun home! Those little ones in your life will love you for bringing the Christmas joy in the form of chocolate with the cocoa bean company's fun DIY kits! Dalscone farm also have an unbelievable selection of toys on offer so avoid those questionable online delivery times and get it right on your doorstep!
https://www.facebook.com/thecocoabeancompany
https://www.facebook.com/dalscone/photos/?ref=page_internal
Moduals
Got a man in your life who likes to stay on trend? This local men's clothing store has some high-end brands on offer that they will love! Whether you're shopping for a teen or an adult these guys have a range of stylish items to suit!
Kid Nap Baby Store
From practical gifts for mums and dads to-be to fun gifts for babies this lovely store has some great things to offer! The store offers things like stylish prams and car seats plus high-quality unique toys!
The Gift Shop Dumfries
This small local business really does have something for everyone! From novelty gifts to suit all ages to luxurious wallets and wine glasses you will be spoiled for choice at The Gift Shop Dumfries! P.S, they are even offering a private personal shopping experience throughout this festive period, wow!
SUPPORT LOCAL
As well as the businesses mentioned in this blog there are countless more small businesses who would love our support! We hope that this guide motivates you to explore the fantastic gifts small businesses can provide. Even if you are ahead of the game and have your Christmas shopping ticked off, there is a variety of other things you can do to support. Back small businesses for free with steps as simple as hitting that 'like' button and sharing some encouraging comments, they will appreciate it more than you know!